为进一步强化幼儿安全意识,提高幼儿应对火灾危险的应急处理及自我保护能力,我园《消防安全在我心》主题拉开序幕,为帮助幼儿获得对勇敢消防员的真实体验,增进对消防员工作生活的感受和了解。 In order to further strengthen children's safety awareness and improve children's emergency response and self-protection ability in response to fire hazards, the theme of our garden "Fire Safety in My Heart" kicked off to help children get a real experience of brave firefighters and promote firefighters. Feeling and understanding of work life. 月 16 日,阳光雨露幼儿园组织大班组幼儿参观了汝州市消防大队二中队。 On April 16th , Sunshine Yulu Kindergarten organized a large group of children to visit the Second Squadron of the Ruzhou Fire Brigade.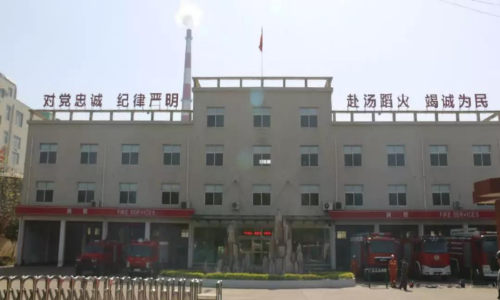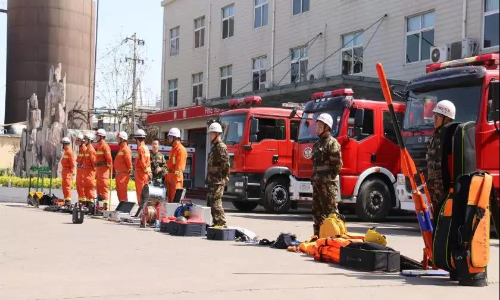 机动电锯、水面漂浮救生绳、排烟风机、消防头盔 .... 一排排摆放整齐的消防器材引发了孩子们强烈的探究欲望,问题不断,消防员耐心的回应孩子们的问题,充分满足了幼儿的探究兴趣,也丰富了幼儿对消防器材特殊用途的了解。 Motorized chainsaws, floating lifeline ropes, smoke exhaust fans, fire helmets ... The neat rows of fire equipment have caused children's strong desire to explore, and the problems continue, and firefighters patiently respond to the children's questions, It fully meets the children's inquiry interest and enriches children's understanding of the special purpose of fire equipment.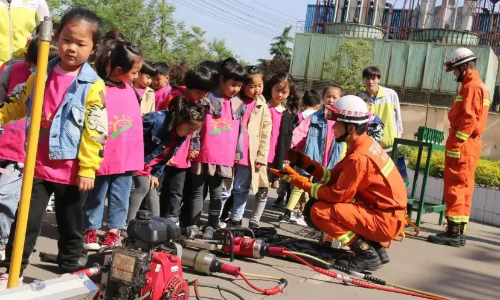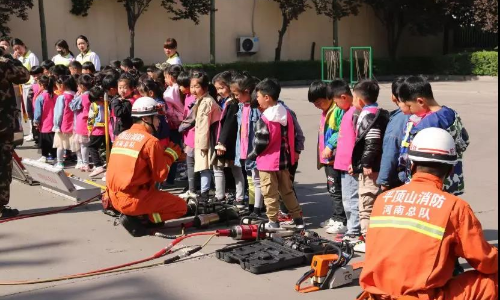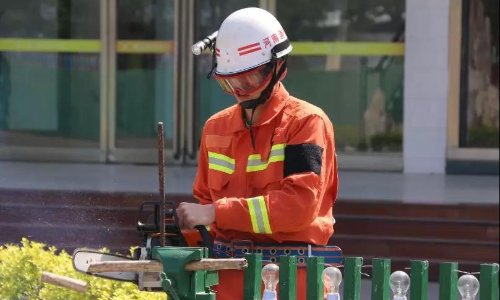 城市主战车、消防云梯车 .... 各具特点,功能强大的消防装备让孩子们发出阵阵惊叹。 The city's main combat vehicle, fire-fighting ladder truck ... each has its own characteristics, and the powerful fire-fighting equipment makes children amazed. 消防员向孩子们细致讲解每一种消防车的功能和用途,演示消防车里"隐藏"的各种神奇的工具,令孩子们大开眼界的同时也体验到消防员叔叔工作的不易与勇敢。 Firefighters explained the functions and uses of each fire truck to the children in detail, and demonstrated various magical tools "hidden" in the fire truck, which made the children's eyes wide open and experienced the difficulty and courage of the firefighter's uncle. .
消防员叔叔向幼儿介绍消防车、等装备的特殊用途 Uncle firefighter introduces children to special uses of fire trucks and other equipment
消防员向幼儿介绍各种消防器材的种类和用途 Firefighters introduce children to the types and uses of various fire fighting equipment
小朋友们还参观了消防员叔叔的宿舍。 The children also visited the uncle's dormitory. 宿舍内整洁的环境,整齐的被褥,引起了孩子们的好奇和阵阵感叹。 The neat environment in the dormitory and the neat bedding caused the children's curiosity and sighs. 小朋友不时用手比划着,学习得可认真了,不知道幼儿园以后的床铺上会不会出现几个"方块被子"呢? From time to time, children are gesticulating with their hands, and they study hard. Do they know if there will be a few "square quilts" on the beds in the kindergarten?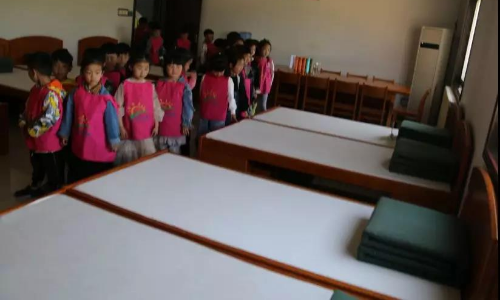 干净整齐的消防员宿舍 Clean and tidy fireman's quarters
消防员叔叔给我们展示了日常的训练项目,他们迅速、利落、娴熟的实操,让孩子们理解了消防员的本领的强大来自日常不懈的练习和努力。 Uncle firefighters showed us the daily training items. Their rapid, neat and skilled practical exercises let children understand that the power of firefighters comes from daily unremitting practice and hard work.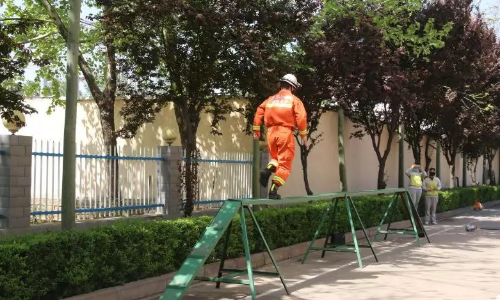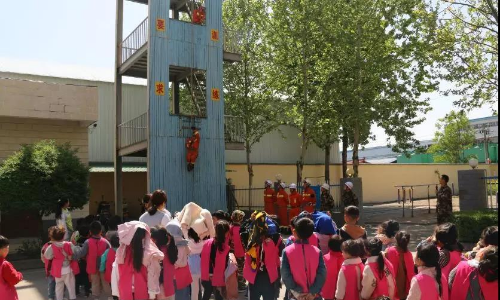 人民消防为人民 People fire for the people   幼儿代表赠送锦旗 Infant representative presented a pennant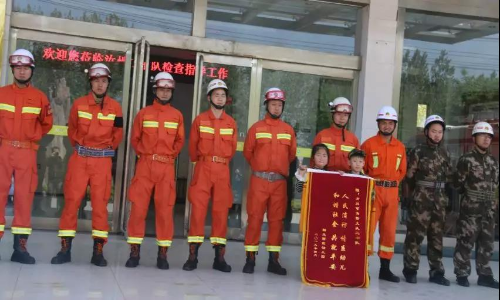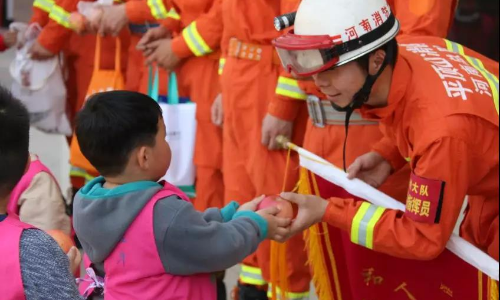 为感谢消防大队对幼儿园的关心,孩子们将一副锦旗送到消防员叔叔的手中,并还特意准备了象征"平平安安"的苹果,送给消防员叔叔,祈祷消防员出入火场平平安安。 In order to thank the fire brigade for their concern for the kindergarten, the children sent a pennant to the hands of the firefighters' uncles. They also specially prepared an apple symbolizing "peace and safety" and gave them to the firemen's uncles, praying that the firefighters went in and out of the fire.
消防员是"最美的逆行者",他们总是出现在最危险的地方,通过参访,进一步增强了幼儿生活中用火、防火的安全意识,让他们真切感受到消防员的刻苦与艰辛,面对危险无畏的大爱精神,对消防队员充满深深的敬佩之情。 Firefighters are "the most beautiful retrogrades." They always appear in the most dangerous places. Through visits, the safety awareness of fire and fire prevention in children's lives has been further enhanced, and they really felt the hard work and hardship of firefighters. Facing the dangerous and fearless love spirit, he deeply admired the firefighters. (苏凯歌) (Su Kaige)